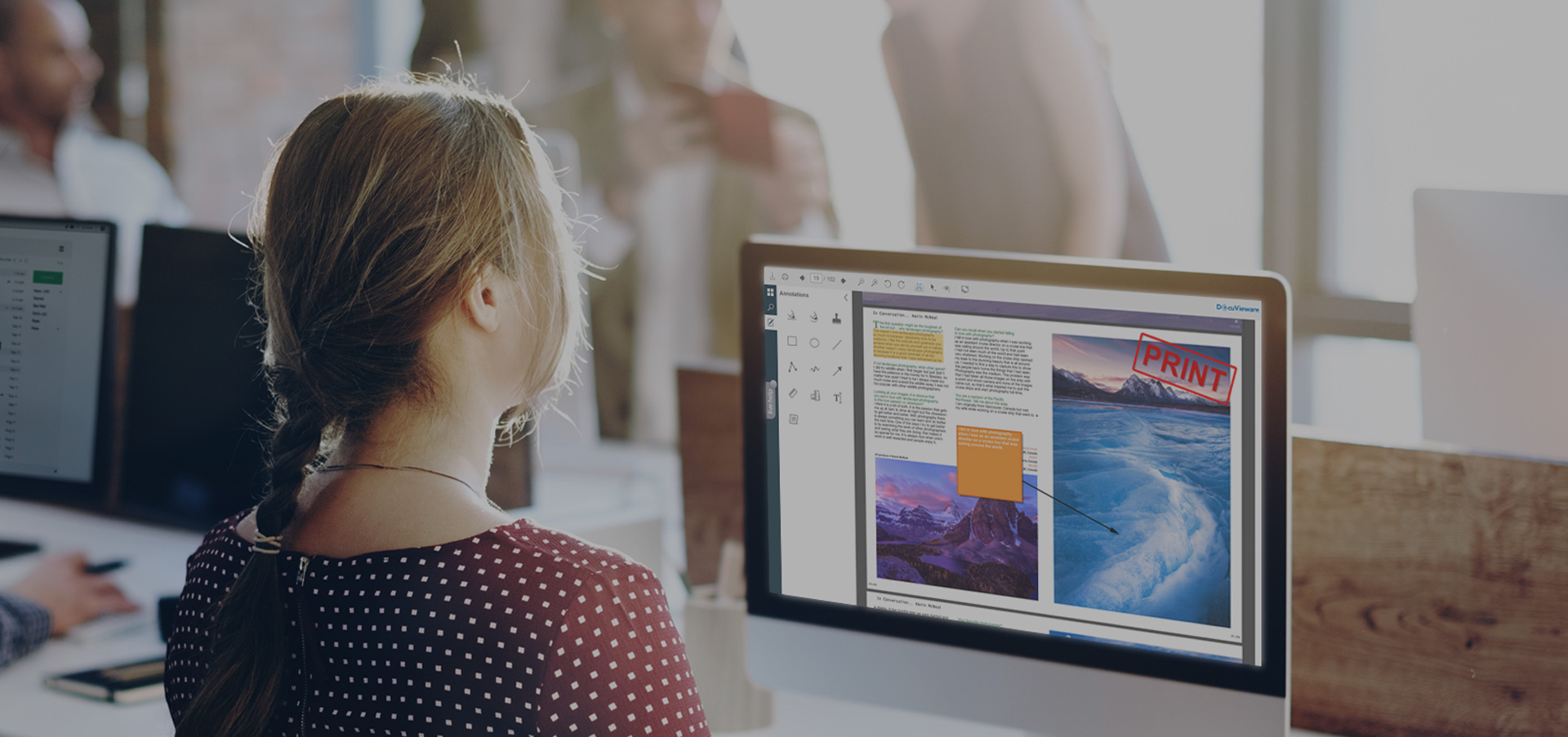 Hi Everyone!
Welcome to a new DocuVieware and an updated website!
DocuVieware is entering his third year of existence and is now recognized as one of the fastest and most complete toolkit on the market to build dynamic Web applications.
You will find new features and an overall improvement of the toolkit with better performances in terms of loading speed, viewing quality, memory footprint, and therefore user experience.
We hope you will enjoy DocuVieware 3!

What's new?
General
Improvement of the data transfer speed between server and client.
Improved rendering quality of images at certain zoom levels.
The PDF rendering time has been dramatically speeded up.
TWAIN
The DocuVieware TWAIN Web Connector 2.0 now supports TWAIN acquisition over HTTPS.
All the security aspect is automatically taken care of during the installation process so it is totally transparent to both the user and developer.
DocuVieware 3.0 also allows to programmatically define a default configuration using the corresponding JavaScript client API methods that have been added.
It is now possible to silently scan documents within DocuVieware and make the acquisition process easier for end users.
New Annotation Comment feature and built-in Snap-In
DocuVieware 3.0 provides a new built-in rich user experience Snap-In that allows users to add, remove and edit comments.
The collaborative document review process is made easy for everyone thanks to comment statuses and discussion support allowing a user to answer to an existing content.
This comment feature is available for PDF and TIFF document but also for all the 100+ document formats DocuVieware supports.
Formats
DOCX format can now be exported to vector PDF.
Printing
Header and footer have been removed when printing in Chrome and Firefox.
User Interface localization
DocuVieware 3 supports several new languages: Swedish, Norwegian, Finnish, Korean and Hebrew. This increases the number of supported languages in DocuVieware 3.0 to 25.
See the other languages supported here.
A new set of tutorials is provided to facilitate DocuVieware 3.0 integration in any web technology.
Our richly illustrated step by step guides demonstrate how to serve DocuVieware through a REST API and integrate it inside your application using JavaScript, Angular, PHP, Java, ASP.NET and more.
We have enriched our live demos offer, and you can now test the following functionalities: annotations, gallery, TWAIN acquisition, online barcode recognition, PDF form fields, standalone viewer, customizable viewer, custom toolbar, blog integration, DocuVieware Box, DocuVieware Lite.
DocuVieware 3 is powered by the new GdPicture.NET Document Imaging SDK v14, our all-inclusive SDK.
You can check the dedicated page on the GdPicture website for more information about the new features and functionalities of GdPicture.NET 14.
The full changelog for DocuVieware 3 is available on our "What's new in DocuVieware" 3 page.
Customers with a valid maintenance contract will be provided new license keys for v3.
If you have any questions about upgrades and maintenance (or anything else!), we would love to hear from you!
We're available daily on the Helpdesk, on the live chat, and by phone at +33 561 439 813 (Central European Time, Paris, GMT +2), so please do not hesitate to let us know how we can help you!
Cheers!
Elodie