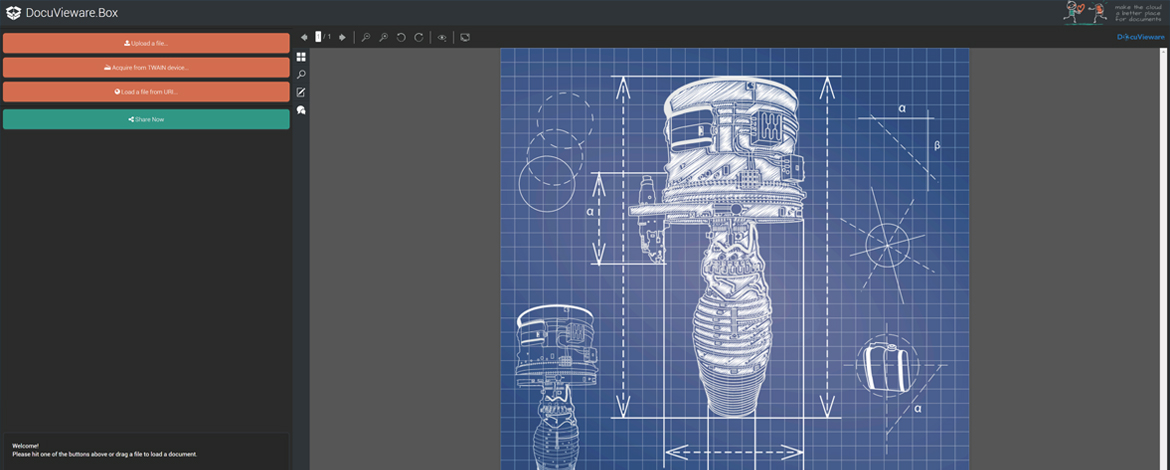 Cloud as a source of innovation
Users, spending even more time online, require specific tools to complete their everyday tasks. The market of sharing and collaborative solutions is yet to grow and new players are about to enter, offering sharing services for specific situations and needs. In the present article, we learn how DocuVieware-Box, a document sharing platform for everyday purposes, has come into existence.

We all have realized how it has become important to have effective online document sharing tools at hand.
DocuVieware-Box, a free document sharing platform developed by ORPALIS, was initially meant to facilitate billing and communication with customers.
The platform offers online document sharing and viewing functionalities directly in the browser. Users benefit from instant access to the documents without a need to download a specific application. It also saves much needed storage space, which is often a major issue, especially for mobile users.
Sending bills as attachments is no longer needed
It all started when the ORPALIS sales department received a number of complaints indicating that attachments in some emails had been blocked by proxy settings of the server or by firewalls.
Indeed, attachments might contain viruses and therefore are often considered as a threat to IT security. An urgent solution to ensure effective communication flow was needed.
Being experts in developing components for document management solutions, the decision was made to proceed with an in-house developed sharing platform to restore effective billing processes. The company wanted to go beyond sharing files and decided to also offer document viewing capabilities directly in the browser.

"A problem shared is a problem halved"
However, online document viewing can be tricky due to some limitations of the browsers.  It often requires a specific tool that expands browser capacity to view different document formats online. But as one often says: "A problem shared is a problem halved".
For more than 10 years, ORPALIS provides a wide range of document processing tools helping developers to overcome similar issues in their applications. GdPicture.NET Document Imaging SDK and DocuVieware HTML5 Viewer and Document Management Kit are well-known by developers worldwide.
The engineers decided to build the file sharing application on its own component DocuVieware. Thanks to DocuVieware, the application DocuVieware-Box was ready in a couple of days, and the communication flow with customers was restored.
Free sharing for everyone
After the launch, some customers who received bills through DocuVieware-Box kept using the platform for their personal use.
DocuVieware-Box supports more than 100 different document formats, which is important for those who work with different types of documents.
Even though there is no login to access DocuVieware-box, the links are randomly generated and protected by SSL protocol, so it is impossible to access a file without a valid link. Documents are encrypted with the highest encryption level. The user can also select the period in which the document is stocked on the platform to avoid any unexpected sharing.
Above all, this service is free for anyone who wishes to use it.
If you are looking for a simple, but effective and safe document sharing platform, visit www.docuvieware-box.com and start sharing your documents in a few clicks.
Cheers,
Dmitry